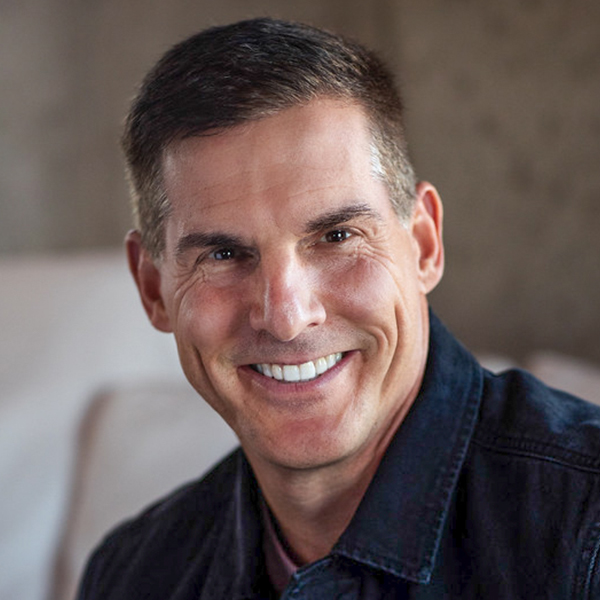 Founder & Senior Pastor
| Life.Church
Published September 2, 2019
Episode 057: Craig Groeschel: How to Bend the Curve
Resource management is a critical skill for leaders, and is rarely discussed. However, the best leaders know that the ability to maximize output from limited resources can be the difference between leading a struggling organization or a thriving one. In this episode, Kim Simios sits down with Craig Groeschel backstage at the 2019 Global Leadership Summit to discuss the implications of his opening talk, Bend the Curve. Craig unpacks the GETMO (Good Enough To Move On) principle and draws out application for how leaders can bend the curve in their own organizations.
On This Podcast
Life.Church
Globally recognized as a leader of leaders, Craig Groeschel is the founder and senior pastor of Life.Church, rated the #1 place to work in 2020 for small and mid-size companies by Glassdoor. Known for their missional approach to leveraging the latest technology, Life.Church is the innovative creator of the YouVersion Bible App.—downloaded in every country worldwide. In 2020, Life.Church provided free tools to thousands of churches who quickly transitioned to a virtual church experience in the wake of the global health pandemic. Traveling the world as a champion of The Global Leadership Summit, Groeschel advocates for building leaders in every sector of society. He is also the host of the top-ranked Craig Groeschel Leadership Podcast. A New York Times best-selling author, his latest book is Winning the War in Your Mind: Change Your Thinking, Change Your Life.
Ernst & Young
Kim is a 30+ year veteran at Ernst & Young. Over the course of her career she has held various leadership roles, including 5 years as the Managing Partner for Ernst & Young's Chicago office and as a global coordinating partner serving a broad spectrum of priority clients. Kim is Vice-chair of the Global Leadership Network board and serves as a board member trustee of the Shedd Aquarium and a member of the Dean's Advisory Council for the Kelley School of Business at Indiana University. She also previously served on the boards of World Business Chicago and United Way of Metropolitan Chicago. Her diversity of experience gives her a broad network and unique perspective into matters that can impact organizations, including navigating changes in structure and culture, the regulatory landscape, and talent management.