Head of Global Faith-Based Partnerships
| Facebook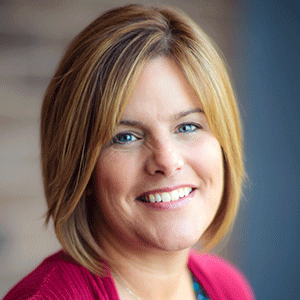 Executive Producer
| Global Leadership Network
Published April 29, 2020
Episode 070: Nona Jones on Social Leadership
The social distancing we are experiencing in the Spring of 2020 has caused individuals and organizations to lean into digital communication like never before. Businesses and churches are sensing an urgent need to ramp-up their ability to effectively use social technology and build community online. In this impactful GLSnext Event session, recorded in February 2020, Facebook executive Nona Jones provides timely instruction about the key mindset and tactics you will need to build meaningful social relationships on digital platforms.
On This Podcast
Facebook
Nona Jones serves as the Head of Global Faith-Based Partnerships at Facebook where she facilitates the company's work with faith-based organizations around the world. She is also CEO of eChurch Partners, and is author of two books set to release with Zondervan Publishers in 2020, including "Success from the Inside Out." She is a graduate of Leadership Florida and the Presidential Leadership Scholars Program, a joint initiative of President George W. Bush and President Bill Clinton.
Global Leadership Network
Lori is the Executive Producer at the Global Leadership Network. The GLN is a community committed to learning from each other and using their influence to inspire and equip world-class leadership that ignites transformation. Lori leads a team of content curators and developers, producers and artists as they design and execute the Global Leadership Summit and year-round leadership development events, tools and resources. The GLS reaches more than 400,000 individuals around the globe each year with world-class leadership development. Lori has a passion to create opportunities that help others develop into the best version of themselves and has done that from the beginning of her career in health education at an HMO, the Arthritis Foundation and American Heart Association. She then brought her strategic gifts and event experience to Willow Creek Community Church where she led creative teams to produce weekend services, special events, conferences and church resources. In 2000 she transitioned to the Willow Creek Association (now known as the Global Leadership Network) to lead the Arts Ministry Business Segment and in 2013 became the Executive Producer of the Global Leadership Summit, as well as the year-round resources and events.