The Culture That's Closer Than You Think
Published January 16, 2017
Surprisingly, interactions with people from different regions within the United States often require cross-cultural skills.
They couldn't hide it. Their eyes darted around the table to each other. Smiles were restrained or at least covered with a surreptitious move of the hand. I had crossed the line again without fully realizing it.
"I said 'y'all' again, didn't I?"
Nods, grins, smiles, even a snort of laughter, broke through the repressed amusement and we were finally able to get on with the meeting. Forty minutes later, I walked away with two emerging truths echoing through my mind: 1) Never say "y'all" to Minnesotans and 2) "Cultural differences" aren't always international in nature.
When I listened to Erin Meyer at the 2016 Global Leadership Summit, I was absolutely intrigued by her insightful observations about communicating across cultures. However, I wasn't convinced that it would connect to much of my daily life. In my role with the Willow Creek Association, I travel to different host site locations primarily located in the Midwest region of the United States – a region not particularly known for its rich cultural diversity.
Or so I thought.
Over the past six months, I've been stunned at the distinctions and differences that exist between Americans who live in the same country, residents who live in the same state and even citizens who live in the same town. If your area of leadership or line of work deals with regional offices or nationwide delivery of products and services, then you already know what I'm talking about.
A river that runs through a city isn't just geography, it often cuts across the city culture like a knife, separating "us" and "them."
An accent doesn't just identify you; it can typecast you into a regional perception of "those kinds of people."
Starting a meeting on time makes you "efficient" in some places, "late" in others, and "militant" in others.
Leaders, it's simply a mistake to take a "one size fits all" approach, even within your own culture. If you've ever run into this phenomenon, or have a role like mine that regularly brings you into contact with people from across different regions (or cultures), here are four tips that have helped me navigate the differences that are literally all around us.
1) Enjoy. Don't enforce.
The truth is we all have our own leanings when it comes to cultural do's and don'ts. The key is being able to recognize yours and at the same time not to judge or look down on someone else's. One of the best ways I've learned to do this is by choosing to enjoy the uniqueness of wherever I am and whomever I'm with.
For example, I grin whenever I hear a Minnesotan say, "Doncha know?" (or basically any syllable with "oh" in it) just like they smirk at my "y'alls". When I'm in Texas, I graciously accept every TexMex meal I'm treated to, and delight in the fact that it only comes in one size: Gigantic.
I don't need to enforce my personal norms – being with another culture is a chance to stumble across differences and savor them. Sometimes the differences create friction, but I find if I approach them with the predetermined choice to have fun and enjoy it, I navigate through friction faster because I'm not forcing other people to perform according to my preferences.
2) Listen. Don't lecture.
When I'm with an individual or a group from a different region or culture, I consciously try to adjust my ratio of listening vs. speaking. There's so much you can learn from the people you're with if you'll make a deliberate attempt to listen to them.
What priorities matter to them? What are their values, concerns and ideas about the matter we're discussing? We may not always have the luxury of hours to meet and discuss these things, but you'd be surprised by what you can pick up in 20 minutes by choosing to ask questions that draw out their responses and then simply listening.
3) Respect. Don't replicate.
Probably the biggest mistake you can make is to try and emulate someone else's culture. It's like trying to copy someone's accent – they recognize it immediately and it only highlights that you "aren't from around here."
While there's room for respecting what they value (be it timeliness, personal space or how they use email), there's no need to copycat them. What almost every culture values (certainly in the United States) is authenticity. In short, they don't want you to be them – they want the actual you – but they are looking for someone who "gets them." In other words, someone who appreciates or enjoys them for who they are. (Sound familiar? See my first point).
4) Eat together whenever possible.
Sorry to break the rhythm of the previous three principles, but in my experience, one of the fastest ways around cultural roadblocks (international, regional or otherwise) is to share a meal together. No matter who you are or where you're from, everybody eats. To sit at a table and eat together emphasizes our humanness and our similarities. It's often a chance for the locals to show off their cuisine – yet another chance to enjoy and celebrate them for who they are. (And you never know, you may just end up with a new favorite dish!)
While there are undoubtedly more tips to add to the list, I find these four have become a traveling "playbook" that are easy to remember and employ on the fly.
Regardless of the approach you take, the truth is there's a world of cultural differences out there, and they are always closer than you think – maybe even just across the street. As leaders, we have the unique opportunity to embrace the distinctives while finding the common ground we can build on together.
That is, if y'all understand what I'm saying.
Never miss an inspiring leadership insight or the latest leadership news!
About the Author(s)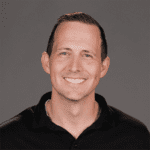 North Campus Pastor
Justin has been involved in leadership development in a variety of ways over the last 15 years—in pastoral ministry at Gateway Church in Austin, Texas, and Quest Community Church in Lexington, Kentucky. Additionally, he was on staff at the Global Leadership Network as a Field Team Director where he worked closely with hundreds of senior pastors, church staff and organizational executives to grow the impact of the Global Leadership Summit in their communities. He now leads civic leadership development with young professionals and corporations as the Director of Learning and Engagement at Leadership Austin. He and his wife, Courtney, along with their three boys, call Leander, Texas their home.